WELCOME TO
C.O.O.R. Intermediate School District
The ISD acts as a link between the Michigan Department of Education and local school districts. The ISD provides Special Education, Career and Technical Education, Information Technology, and General Education programs and services. C.O.O.R. ISD includes the counties of Crawford, Oscoda, Ogemaw and Roscommon, an area covering 2400 square miles.
Within this area C.O.O.R. serves six local public school districts; Crawford-AuSable Schools, Mio AuSable Schools, Fairview Area Schools, Houghton Lake Community Schools, Roscommon Area Public Schools and West Branch-Rose City Schools ; and and two Public School Academies, the Charlton Heston Academy and the Alternative Educational Academy of Ogemaw County.(click on "District Map" to the right.)
The ISD collects and monitors data that is required by the Michigan Department of Education, and works with local districts to ensure that the type and nature of services needed within our area are properly represented at the state level.
The services that the ISD provides allow local school districts regardless of size to have access to quality personnel, services and programs that they could not afford individually. This prevents unnecessary duplication and better use of state and local money through the sharing of resources.
April Early Childhood Conference
Save the date to participate in the 7th Annual Great Start Early Childhood Conference: Saturday, April 22, 2017 from 8:30 AM to 3:30 PM at the Roscommon High School. Keynote speaker: Mark A. Sloane, DO, Developmental /Behavioral Pediatrician. SCECH and Training Hour Certificates will be provided.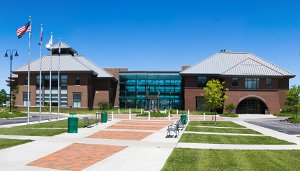 Building Resiliency Addressing Secondary Trauma-January 27th
This training aims to help the care team recognize, understand and process the stress that comes with serving children and families who have suffered traumatic stress.
More...
FREE/ Low-cost High-Quality Preschool Available in the area
There are many Great Start Readiness Programs and other preschools in the C.O.O.R. area for your three- or four-year old child. Families who meet income eligibility criteria qualify for free preschool services. You only need to register once to have access to multiple Early Childhood Programs: Call 989-275-9514 or go to bit.ly/COORPreschoolPartnership on the web.
More...
MDE Grant funded programs: