Welcome To

COOR Intermediate School District

The ISD acts as a link between the Michigan Department of Education and local school districts. The ISD provides Special Education, Career and Technical Education, Information Technology, Early Childhood, and General Education programs and services.
Mission Statement
The COOR Intermediate School District will plan and provide the highest level of programs and services to meet current needs and anticipate those of the future. This will be achieved in partnership with all local educational interests through communication, collaboration, and cooperation.
Strategic Planning
Thank you to the hundreds of stakeholders who completed our survey and the many who participated in the planning session on Saturday, January 13th. The COOR ISD Board of Education and administrators will be finalizing goal statements for the next three to five years in the next few weeks.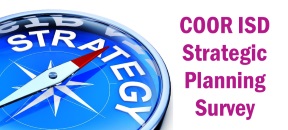 Constituent Districts
COOR ISD includes the counties of Crawford, Oscoda, Ogemaw and Roscommon, an area covering 2400 square miles. Within this area, COOR serves six local public school districts and two Public School Academies (see "District Map" to the right):



Crawford-AuSable Schools


Mio AuSable Schools


Fairview Area Schools


Houghton Lake Community Schools


Roscommon Area Public Schools


West Branch-Rose City Schools


Charlton Heston Academy


Alternative Educational Academy of Ogemaw County
The ISD collects and monitors data that is required by the Michigan Department of Education and works with local districts to ensure that the type and nature of services needed within our area are properly represented at the state level.
The services that the ISD provides allow local school districts regardless of size to have access to quality personnel, services and programs that they could not afford individually. This prevents unnecessary duplication and better use of state and local money through the sharing of resources.
COOR ISD News
Early Childhood Conference
8th annual conference scheduled for Saturday, April 14th from 8:30 to 3:30 at Roscommon High School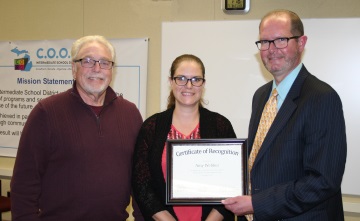 Staff Appreciation
Congratulations to Amy Webber, who was recognized at the November 8th Board of Education meeting for starting and leading Girl Scout Troup #50395 at the COOR Educational Center. Board President Bob Balsley and Principal Brent Cryderman presented the award.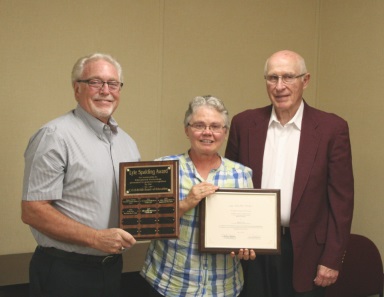 Technology Award
Ann Dozzi accepted the Lyle Spalding Award for Educational Technology for her late husband, Rug Dozzi. Board President Bob Balsley and Lyle Spalding presented the award to Ann.
MDE Grant funded programs: