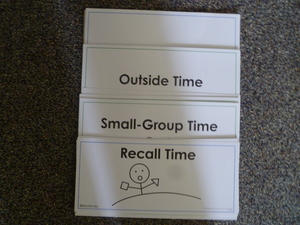 Daily Routine Cards
HighScope Curriculum:
Other
October 27, 2015
The Daily Routine Cards are a set of 21 easy-to-read pictures with time-of-day names that identify the parts of a typical preschool classroom day. Use of these cards allows children to easily read the Daily Routine Card sequence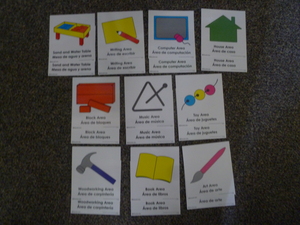 Small area Signs
HighScope Curriculum:
Other
This set of 20 colorful signs features easy-to-see, simple pictures and area names in both English and Spanish that identify each part or interest area of the classroom. Organizing the classroom into clear work-and-play areas helps children find materials they need and to return them after use.